Postet av Romerike Ultraløperklubb den 31. Okt 2018
Super morsomt forfriskende maraton, sier Raquel Galetto om søndagens Venicemarathon der hun fullførte på 4:19:43. Nedbør, flo og vind sørget for overvann i deler av løypa, moe deltagerne åpenbart syntes var mer morsomt enn irriterende.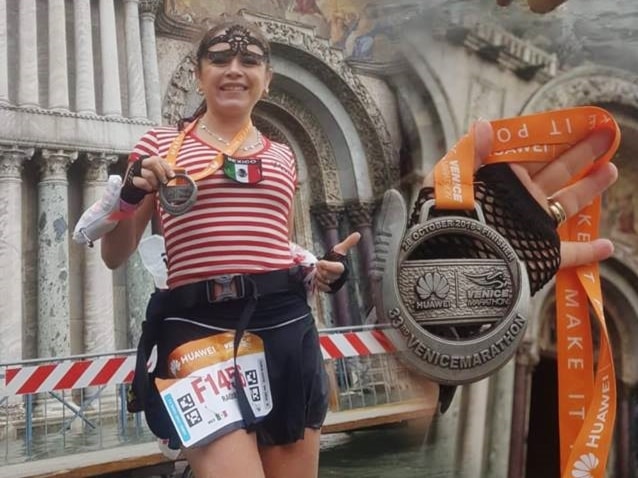 Raquel i målområdet i et for anledningen passende antrekk!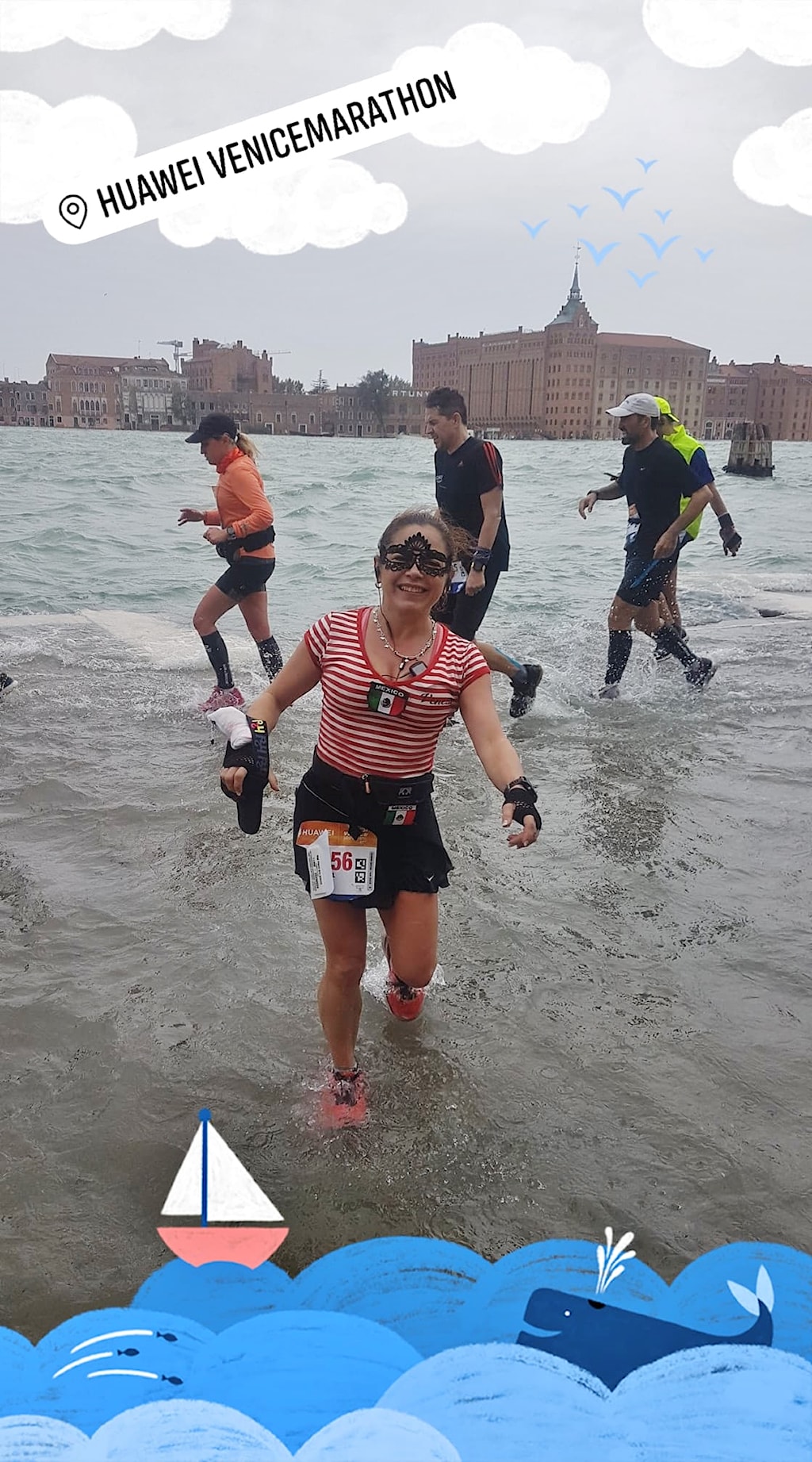 Raquel på facebook: - Får vel si... "her løp han, og her druknet han" 🏄 ♀️🏃 ♂️😂. Her et par kubikkmeter av målet 🏊 ♀️🏅


Se video som Raquel har lagt ut fra badeturen: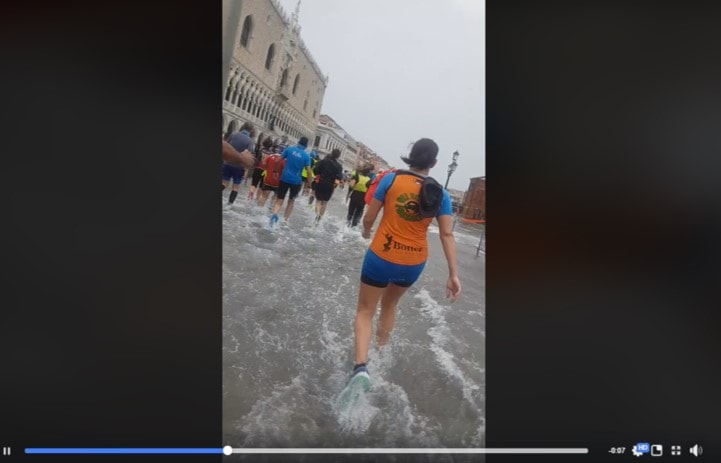 Vi har ikke lykkes å finne søkbare resultatlister (på klubb eller nasjonalitet), og vet derfor ikke om andre fra klubben var med.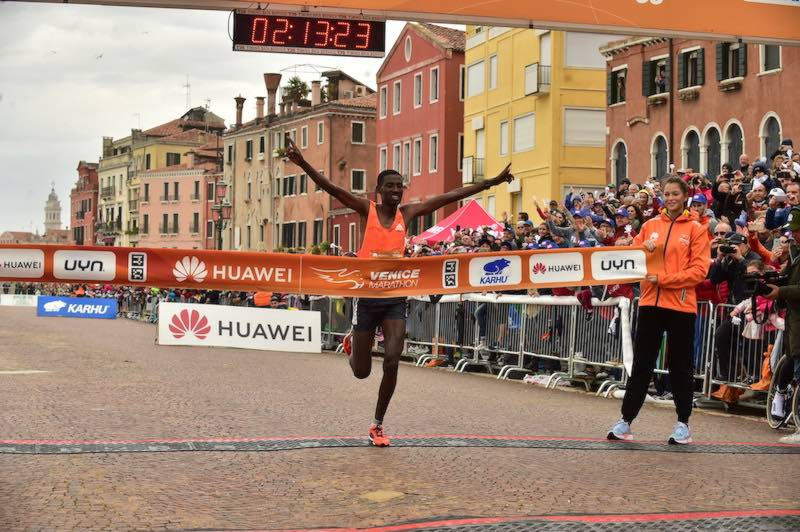 Les mer på løpets hjemmeside: Mekuant Gebre and Angela Tanui win the 33rd Huawei Venicemarathon
Arrangøren skriver bl.a.:
- In the worst conditions ever for the event, Gebre beat out a bunch of Kenyans to win the men's event in 2h13:13 hours. Tanui, the heavy favourite, dominated the women's event in 2h31:30 hours. Despite the strong headwind and the heavy rain along most of the course, the runners entered Venice with promising projected final times: 2h09 hours for Gebre and 2h26:30 for Tanui. The high tide along the final stretch inside Venice, which forced to close a flooded St. Mark's square, caused the runners to wade through inches of water on the Giudecca waterfront and on sections of the final stride on Riva Sette Martiri, killing chances of a fast final time. When Gebre came through there was about one inch of water, but when Tanui arrived the high tide had brought it to about three inches. With great splashes they made it to the finish.
---
Kommentarer
Logg inn for å skrive en kommentar.